December 3, 2015
At Dell IoT ISV Workshop: A New Recipe for IoT Strategy
A NEW RECIPE FOR IOT STRATEGY

Real World Multi-Party Collaboration: Real Work, Real Value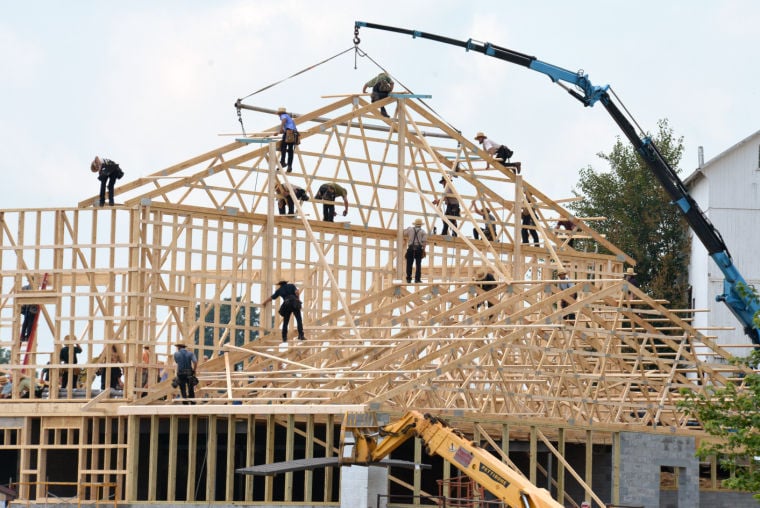 Dell's IoT Solutions Business Unit had its coming out party at the end of October at the latest installation of Dell World.
It was a multi-part celebration of sorts.
Michael himself introduced Dell's purpose-built gateway for IoT, the Model 5000. His explicit and implied messages were an organic, if calculated progression of confidence.
IoT Solutions Business Unit head Andy Rhodes and OEM Solutions Group head Joyce Mullin (the official sales arm for IoT at Dell) provided the double click on Dell's emerging vision on the space.
That shared vision is refreshingly realist.
Precisely.
Dell's IoT vision, strategy and tactics are as deeply rooted in operations technology and embedded business models as information technology and commodity tech market forces.
In some cases, the messages were explicit. In others, suggestive. But all along the way, when discussing IoT, Dell representatives were consistent:
We know hardware – this will be secure, reliable, essential next-generation infrastructure.
We know IT and have a long-standing track record of securing and managing computing assets.
We believe in the importance of partnerships and are building an ecosystem of operations-focused partners including ISVs and SIs to complement our broad portfolio and IT strengths.
We think as customers and need to accommodate legacy systems, including their zoo of networks and protocols that still offer value.
We believe in collaboration – there are too many variables, too many fragments in IoT for any single company to have all the answers.
Nowhere was this more on display than in the IoT ISV Workshop, hosted by Jason Shepherd of Dell's IoT Solutions Business Unit.
Close to 30 independent software vendors (ISVs) and a few systems integrators gathered in the ever-agenda-threatening U-shaped seating arrangement to engage in:
(1) A harkness-style critique of Shepherd' status update on Dell IoT Solutions Business Unit roadmap and 2016 plan.
(2) A sprint-like gusher of ideas and experiences born from a handful of Dell-prompted questions designed to help the group think through some of the key challenges and opportunities ahead, and help the Dell team hone priorities for their 2016 plan
(3) A solid, if spare box lunch. The food was good, but the tension you felt was as if eating could cause you to miss something vital.
I can attest that the conversation was valuable. The topics were relevant. Examples powerful.
But the result, for me, was a little unsatisfying. We had too many experienced people in the room and not enough time to hear the best of everything that they were willing to share.
That was probably by design. That was probably a non-negotiable reality.
IoT is more a concept than a market. It is certainly not yet an industry – if ever. Sort of like mobile – what does 'mobile' mean? When we define mobile, what is in and what is out is hard to clarify because of how ubiquitous, and vital mobile has become to every aspect of life on earth. Sort of like IoT.
The Dell team kept the room moving, and on point, and that was good. And yet, there were many times when I felt torn between wanting to ask follow-up questions, offer INEX observations, really get into the marrow of a case …
Take a look at the Dell blog highlighting the discoveries in the room.
Before it was too late – before I started chirping about 'slowing down and actually solving something' I realized: Dell gets it. We are not going to solve anything in this room. But we are going to identity, thumbnail and prioritize some things for this room to work on together in a meaningful way in the coming months.
I was left with the strong impression that Dell, like the rest of us, is going to go back to internal teams, partners and customers and get to work on the hard stuff. I left confident that progress would be made because of two obvious gains I experienced:
(1) Enhanced focus on tactics that was sharpened collectively by experienced and innovative peers, and
(2) Clarity on new set of tension-provoking questions that will help customers instrument their physical worlds with intelligence and intention for profit and sustainability.
Dell is a sponsor of INEX Advisors' IoT Impact LABS, a field-pilot-based IoT market accelerator headquartered in New Bedford, MA and operating throughout Eastern MA and the Boston IoT Cluster.
Dell in partnership with Intel announced the IoT contest "Connect What Matters" during Dell World for companies that want to develop innovative IoT solutions for businesses.  Participants are competing for 16 amazing prizes worth $600,000 in total value. All designs must include a Dell Edge Gateway.  Participation is open to commercial companies, independent software vendors, system integrators, developers and channel partners. Deadline to enter is March 31, 2016.  Learn More (hyperlink to: http://www.dellconnectwhatmatters.com)
Photo: Lancasteronline.com. Barn raising combining traditional Amish methods AND modern machines.